We were planning something small to celebrate our tenth anniversary. Kinda lame; but with a little one and a desire not to spend too much, that was the plan. Then... God knocked our socks off.
Before I tell you what happened, let me tell you one of my husband's quirks. Steven loves to come up with totally unrealistic "what if" questions for me. Examples:
Browsing for the fun of it in an expensive jewelry I spot a gorgeous ring...
Steven: "Would you like that ring?"
Me: "Not a chance. I'd shoot you if you spent that much money on me!"
Steven: "What if it were $15? Would you want me to buy it then?"
Checking out a friend's gorgeous new vehicle...
Steven: "Would you trade them straight up for our ['97] van?"
Talking about moving into a single family home...
Steven: "If someone offer us cash for our home, would you move next week?"
You get the point. Then one evening early this year Steven answered the phone. After he finished a long conversation, he called me into the room.
"You might want to sit down."
Dramatic pause as I sit.
"You know that couple we met last night? They checked out your website, loved your photography, and want you to come to Cabo San Lucas, Mexico so that you can spend some time photographing their family vacation. Oh, and since they heard we were coming up on our tenth anniversary, they'd like me to come too; AND they want to put us up in a resort with plenty of time to ourselves."
"Wait. WHAT!!!?!!! This is like one of your insane 'what if's' coming true!!"
So two weeks before our anniversary we were in Cabo soaking up the sun in the most wonderful place I have ever stayed. Top that with a load of unbelievable experiences. We swam with a dolphin (a dream of mine since I was 6), drove ATVs for nearly 4 hrs. through desert and beach, ate on a cliff terrace overlooking Land's End, explored Land's End, rode in a glass bottomed boat, discovered that parrot fish is the most wonderful sushi ever, and ate some of the most fabulous food of our lives.
See. I told you God knocked our socks off.
Here are a couple of our own photos from the trip. If you want to see a miniscule sampling of the photos I did for the family we went with you can find that here:
http://www.alyssaannephotography.com/blog/2011/07/c-family-in-cabo-vacation/
(right photo is our resort lobby)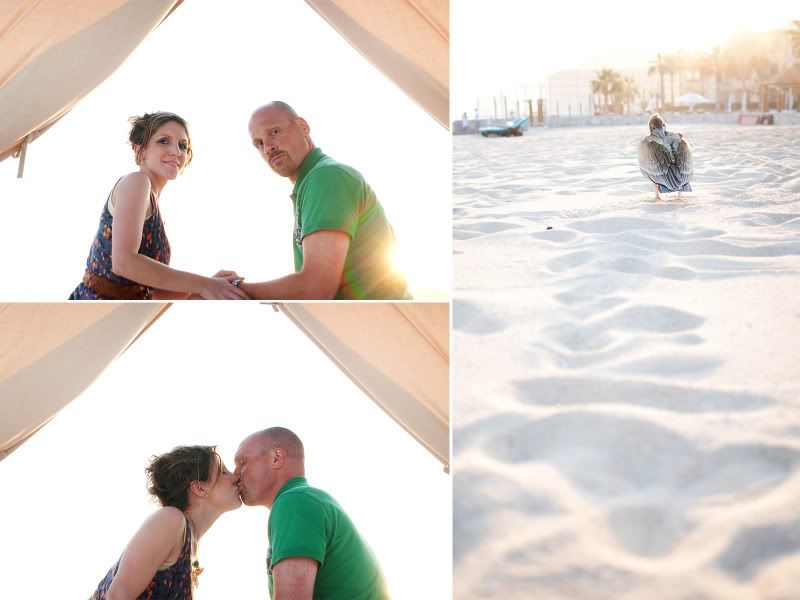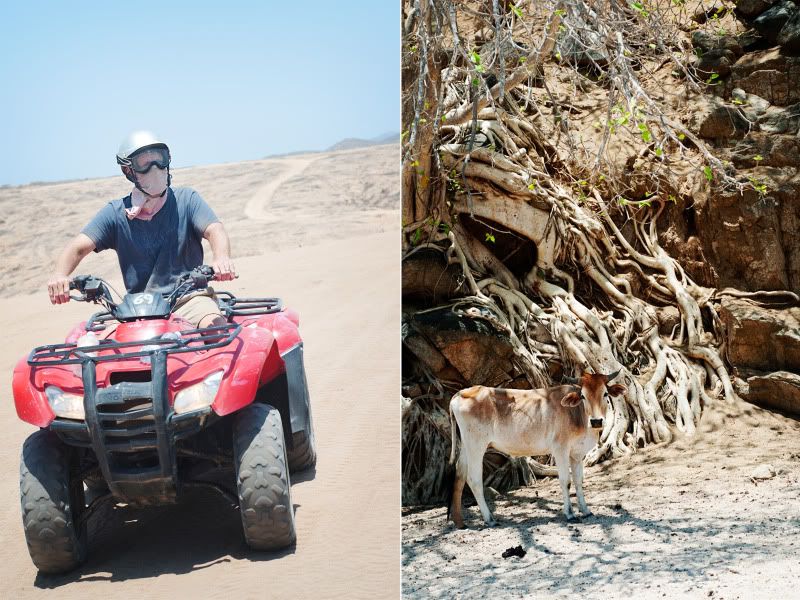 Doesn't he look like the hot model in a manly ad in this left photo?!
A few photos from our "desert oasis" resort: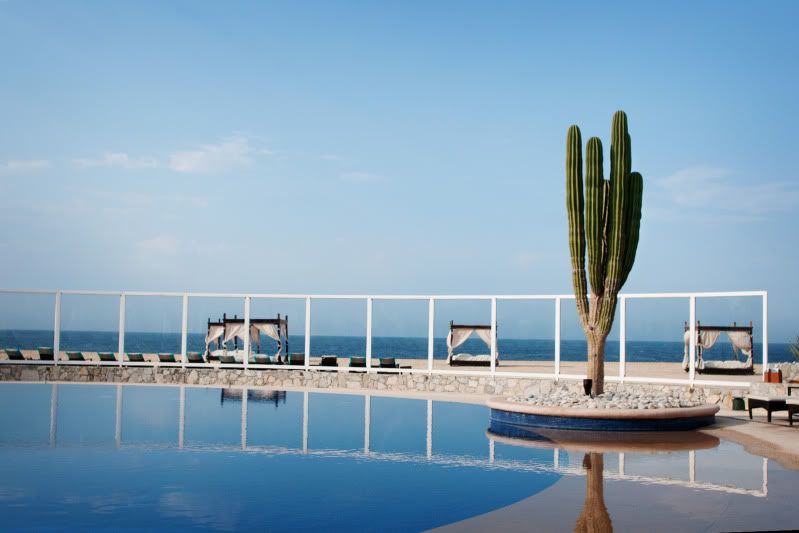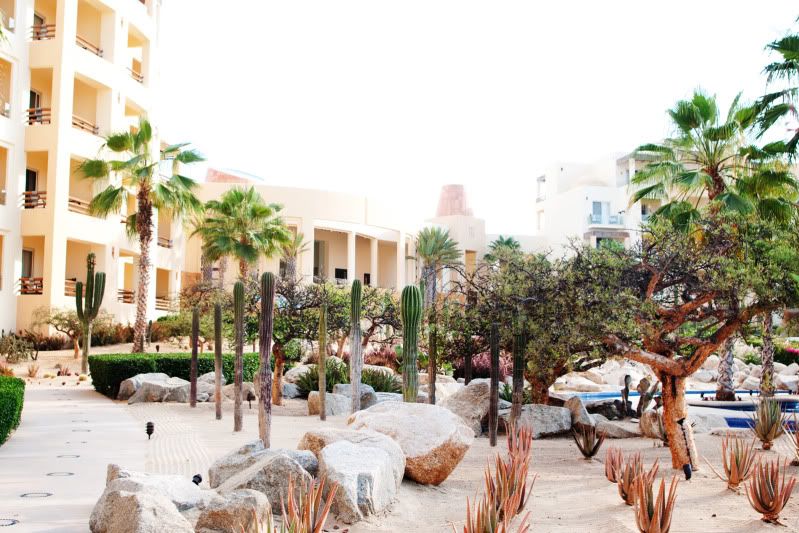 The view from our room: