As I stated in my last
Peek Into Our Home post
, I simply never remember to take the "before" picture. This is truly sad since if I ever needed a before photo to show off some drama, it was for this room. "Mommy's Craft/Office" room became the junk room over the last 20 months of us living in this house. It was a full-on "catch all" with very little rhyme or reason. When I would get a photography order, I would go into this cesspool and dig out what I needed. When I would get ready for a photo session, it was like a game of find-the-needle-in-the-haystack. Each time I would promise this room that it had it's day coming.
January. That was month I had designated as D-Day for the for the office. So on January 2nd, before school started back up, I drug all four kids down to Ikea
by myself
. When we made it through the maze and to the check-out aisle, I couldn't help but to blurt out loud, "I feel like Super Woman right now!!" THIS is why they give you the option of buying frozen yogurt cones after you check out- a station that should be renamed "Reward Central".
So here's Mommy's new space. It's in the basement, so you'll have to forgive the lighting.
The
pine shelving
,
white tables
, and
rug
are all from Ikea. (And yes, that is my wedding dress.)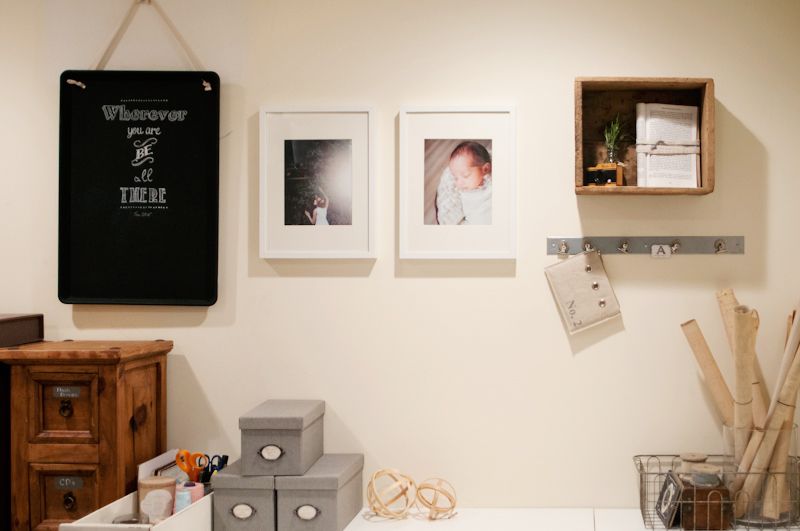 Those
large baskets
to hold all my newborn photo props were only $6 at Ikea...lovin' it.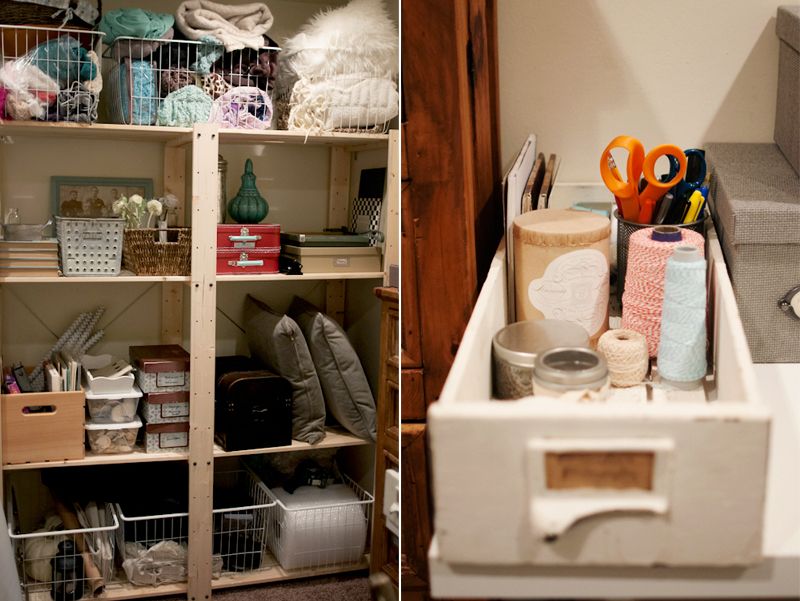 These drawers were from my dear friend Emma who is about to move to Japan (sob!). I used some chalkboard paint to make labels for each drawer.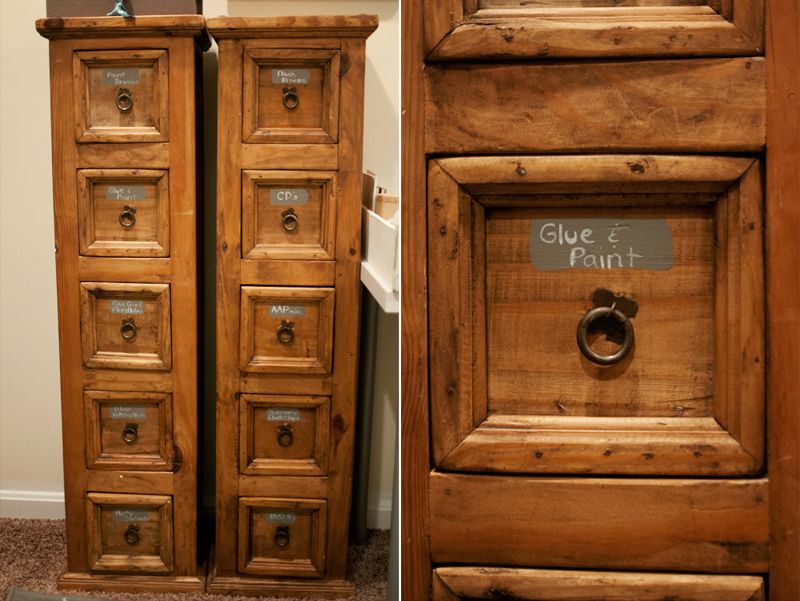 The chalkboard is actually an old baking sheet that I sprayed with chalkboard paint- easy, peasey.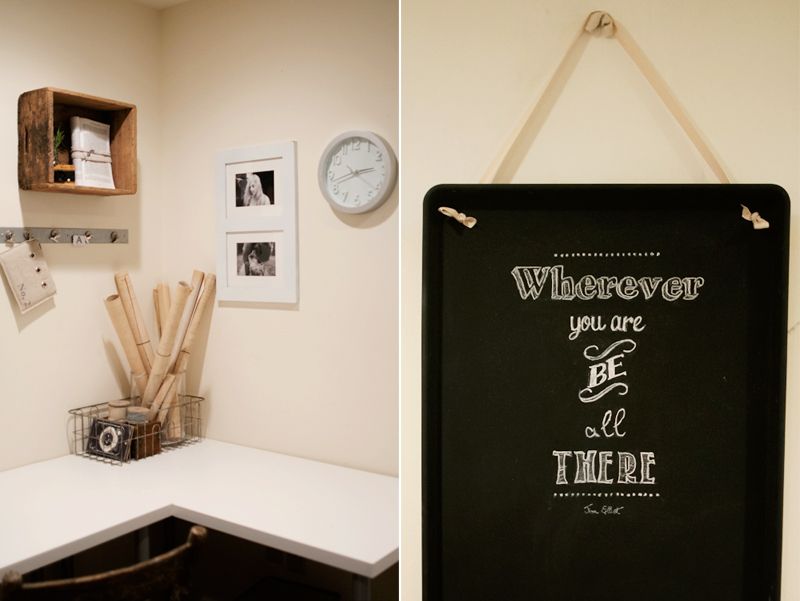 Aren't those old graph papers divine!?! I grabbed them at a vintage shop in Oregon for 50 cents a piece! (Remind me why I don't live in Oregon, again?)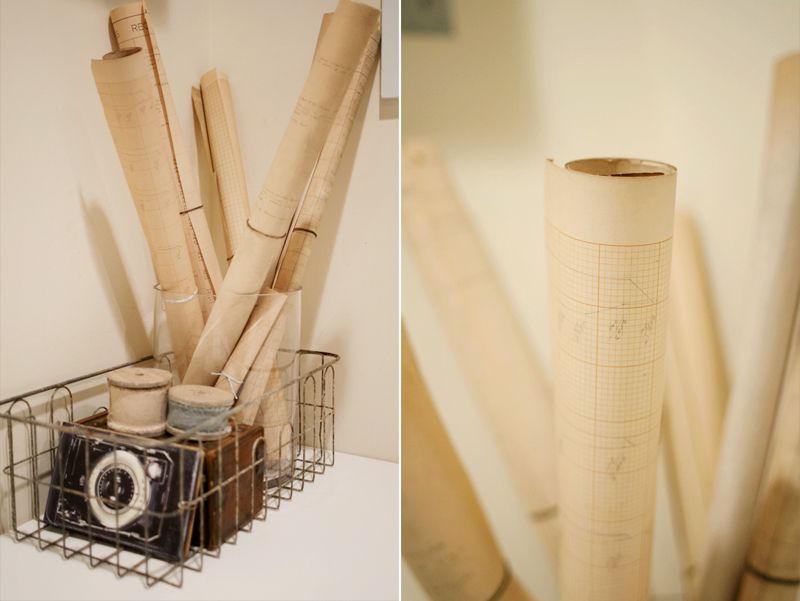 Storage boxes
from Ikea...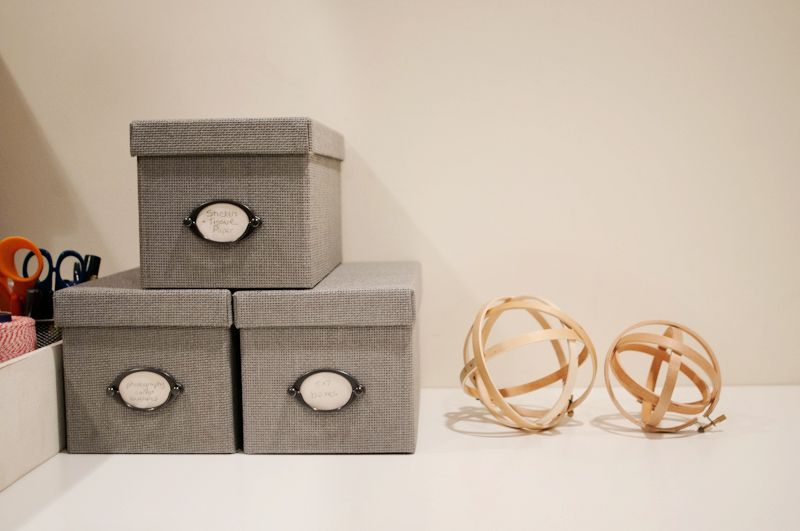 These fun spheres were simple to make out of
embroidery hoops
. You can find the tutorial at
Hill Country Homebody
.
The magnetic strip was from Ikea and the shelf is simply and old crate attached on its side to the wall.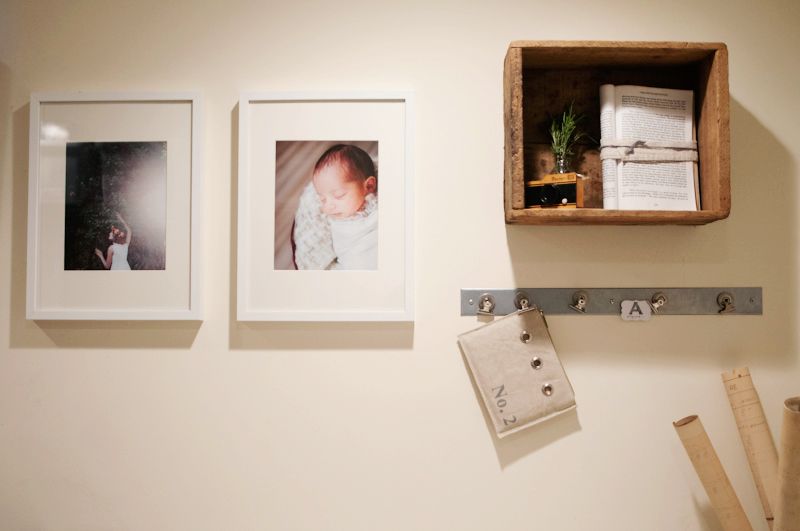 And can I just tell you the glories of walking into a room to do a quick job and knowing where everything can be found! Or sitting down for a longer job and leaving the unfinished product to come back later! After years of living in small spaces, I know what a luxury this is.
Have a great weekend, y'all!