Wednesday, December 18, 2013
Tuesday, December 10, 2013
Ready for some great Christmas gift ideas? Better yet, ready for some great Christmas gift ideas where the money you spend goes towards empowering women in Africa and India to raise money for their families through a sustainable business?
I thought so.
Here we go; you'll find items on this list for all budgets. Just click the title link for any gift to take you to the spot to shop.
For a Hostess Gift:
Noonday Tea Towels
Fiesta Journal
For Your Girlfriends/Sister/Mom:
Bone Carved Earrings
(I'm absolutely drooling over these!)
Woven Voyage Clutch
Paper Bead Earrings
White Arrow Clutch
Ruth Necklace
(Wouldn't this just make any simple shirt spectacular!)
Paper Bead Spiral Bracelet
Shibori Hobo Purse
Carved Jade Bracelet
Mary Sunshine Apron
Crescent Moon Earrings
Seble Scarf
(Be still, my beating heart.)
For the Man in Your Life:
Genet scarf
Don't be thrown off by the female model in the link. I bought one for my brother and he looked super studly. Even Jimmy Fallon rocked this scarf:
Fikire Leather iPad Cover
Kalkidan Leather Wallet:
You can find lots of other gorgeous items in the stores of the links I've included in this post. Think of how fun it would be to tell the recipient that their gift was made in Africa or India!
And, wives, you may just need to accidentally, on-purpose make sure this list ends up in your husband's inbox.
Happy Shopping!
Thursday, December 5, 2013
Idea swapping is the real beauty of the internet. So let's do some of that here and now. And since I didn't get enough sleep last night and can't think of a snazzy intro, I'll just dive right into another "Things I'm Into" post.
Herbs! I'm on an herb kick right now. Not just for cooking but for decorating/crafting. It started with an herb centerpiece my sister and I cooked up for the Thanksgiving table:
That spilled over into present wrapping. (Don't be impressed- I'm not so organized that I'm on top of wrapping gifts this early, I just had a couple presents that needed to be delivered early):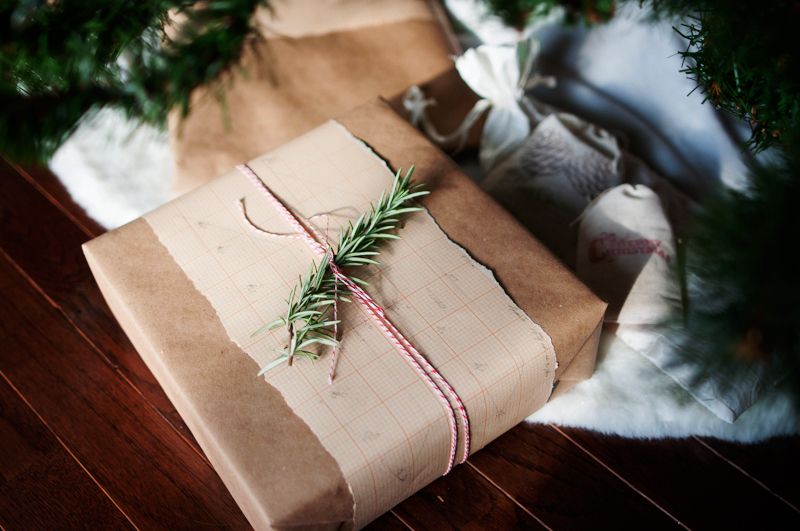 I even got my girls into the herb action with rosemary tree/wreath miniatures: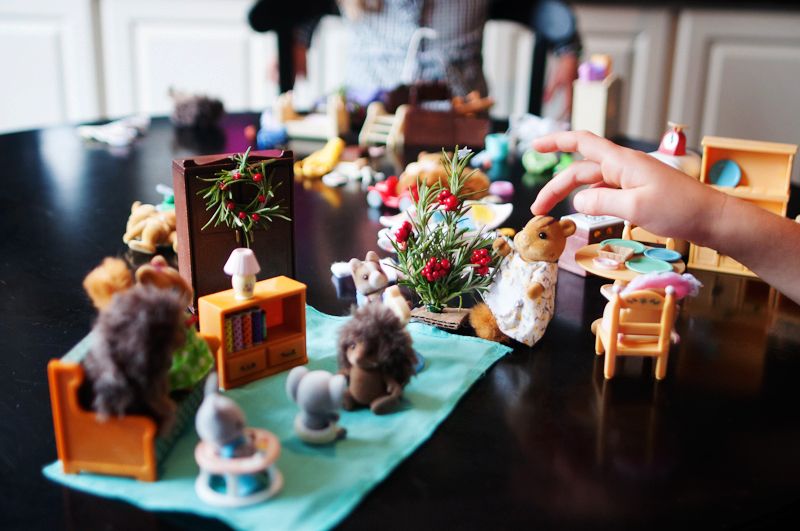 And I love that they dry so nicely. This thyme is already dried out and went perfectly with our table's Christmas centerpiece: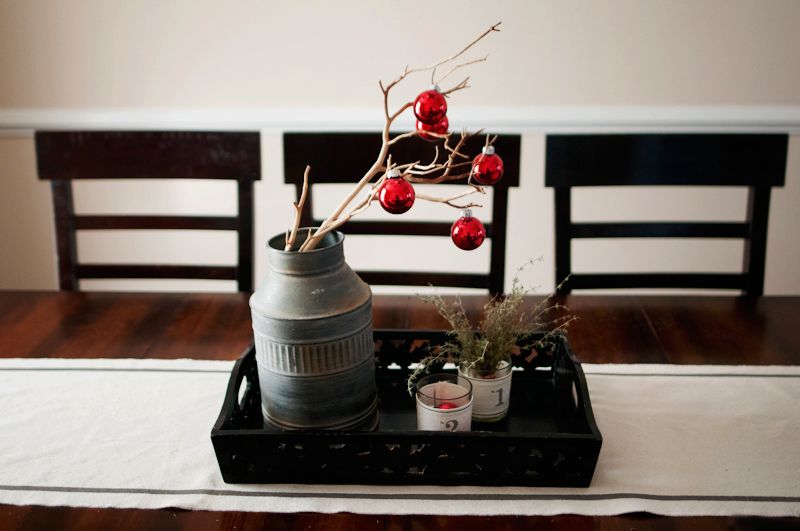 Now onto something less odoriferous; how about chalkboard art. I officially jumped on the chalk art bandwagon:
This was actually a simple project that made my handwriting appear much better than it really is. I simply used the same technique as I did with
my pallet art
by printing out some script I had found on the internet, rubbing chalk all over the back of the paper, then placing the paper on the chalkboard and using a pencil to trace the art onto the board. If that didn't make sense you can find more
HERE
. I used a
chalk marker
to get a clean look, but you can also simply wet a piece of chalk.
Speaking of chalkboards. This chalk work that my girlfriend put up on her blog is now the background of my phone since I need the mommy reminder every day:
And now onto those kiddos I mother. Everyone from my 11-year-old to my 3-year-old has been enjoying these printables:
via dabbleandbabbles
And we plan to get into the Christmas spirit one December morning with these:
via happyhomefairy
I'm not a baker, but there is something about the cold weather that makes me want to throw on apron and turn on the oven. I've made these grain-free, dairy-free, sugar-free muffins a couple of times; and they are a hit with the whole family:
via BrittanyAngell
Finally, here's what my kids are into this winter. They want Santa to be real, so they can ask him for a pompsky. Don't know what a pompsky is? Check out this bundle of fluff:
They're wishing for Santa to be real; because they know that when it come to animals in the home, Daddy isn't quite as jolly as the old man in a red suit.
May you stay cozy and warm and full of ideas this winter!