The September theme for
Dinner at Eight
was simply "Breakfast in Bed".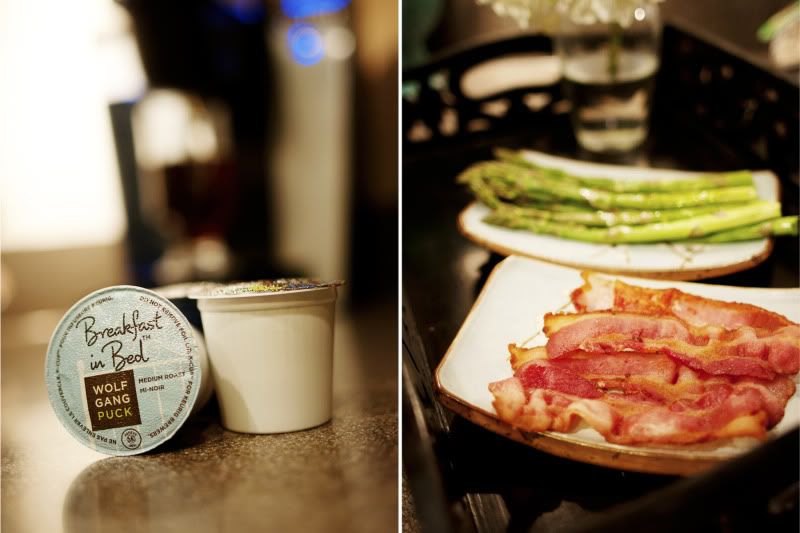 The above photo tells you to what depths I love my husband. Seriously. I
hate
bacon. In my mind it's a toxic substance that contaminates any food. My kids think it's a treat you only get on Easter morning at Uncle Dick's. But I shall now pat my own self on the back as I announce to you that I cooked bacon for my man.
As we chatted and snuggled together, we munched on cream cheese omelets, frozen grapes, asparagus, and Kahlua lattes. Ooh, and I also made some Paula Deen cinnamon rolls which I forgot to photograph. But don't worry; if you want to see them, you can just look at my thighs the next time I come around.
And that's the end of the photographs because, after all, it was breakfast in bed.