Christmas season is over, and January is here..a month of heading back to normality, cold weather, and colds. Suffice it to say that January doesn't exactly thrill me; however, there is something to be said for the fresh start that a new year brings.
So this month's
Dinner at Eight
reflected that with the theme "New". To make sure it was everything that January is, I picked a frigid night and made sure I had a good, full-blown head cold. Bleck. As we dined on finger foods and cheesecake, we filled out little slips of paper with each of us writing down new things we want to eat, read, try, grow in, etc. I'm keeping the papers in a small album for us to look at through the year. The plan is to put a date next to each idea once it is completed.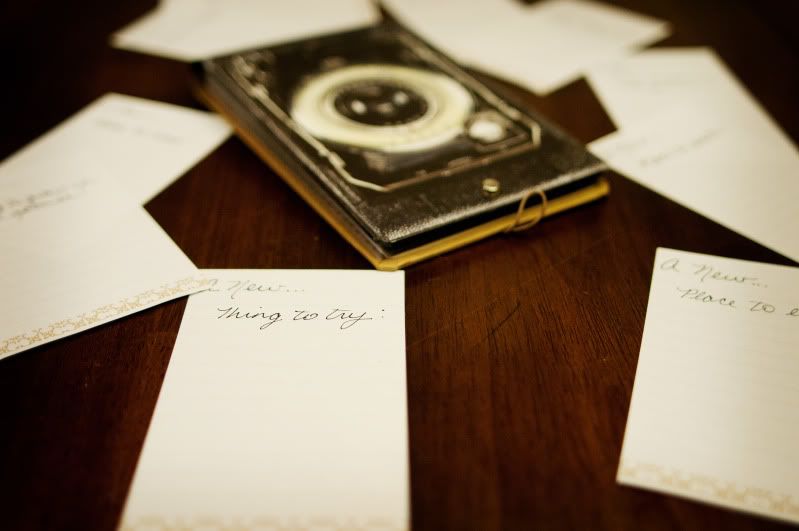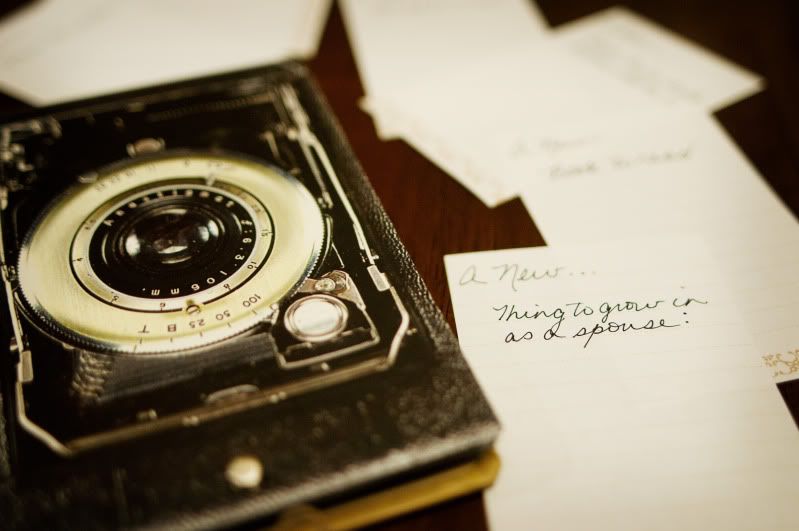 Here's to a new year and to Sudafed...