The annual Sieb egg hunt in the woods that were owned by my kid's great, great grandmother.
The same one daddy hunted in as a boy.
The same one grandpa hunted in as a boy.
I'm hearing Tevye singing Tradition in my head right now.

Elijah was all business...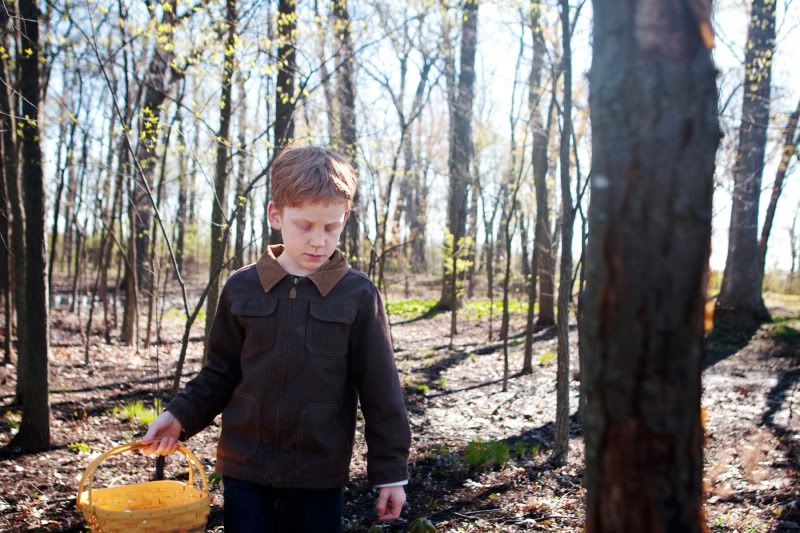 This was the first year that Ava actually got the point...

Five years old equals cheese-ball...it just does...

We tried to take a cousins photos, and Ava saw it as the perfect moment to continue collecting eggs...