My mother is one of eight children, all born within ten years (no twins). If that doesn't impress you enough, let me list off some of the pets that their family had during my mom's growing years. I promise; I'm not making any of this up: horses, monkeys (2!), dogs, rabbits, a snake, a porcupine (careful how you pet that, kids!), chickens, a skunk (odor glands removed at the vet), cats, turtles, birds, and those are only the ones I can remember right now. Forget
We Bought a Zoo
,
my grandparents made a zoo!
But, unlike the rest of her siblings, my mom was never that into animals. However, during my childhood, we did end up having a couple of birds, a guinea pig, and a chinchilla.
Then I married Steven. The man doesn't like animals at all even though dogs are somehow drawn to him (which is actually a hilarious sight to behold.) When Adriana asks for a dog, his response is, "You have brothers and that's almost the same thing."
But we did manage to get one little temporary pet in the house over the past couple of weeks. The kids named him "Jones", and we watched the miracle of this little guy going from a caterpillar to a chrysalis...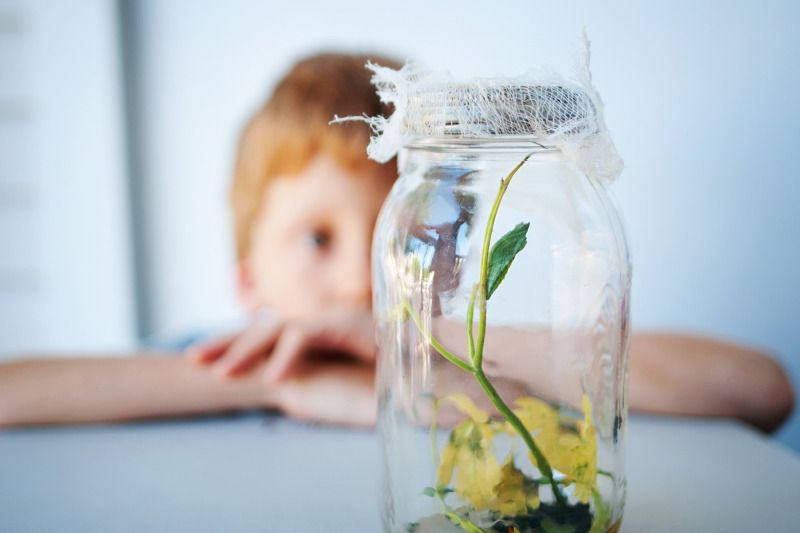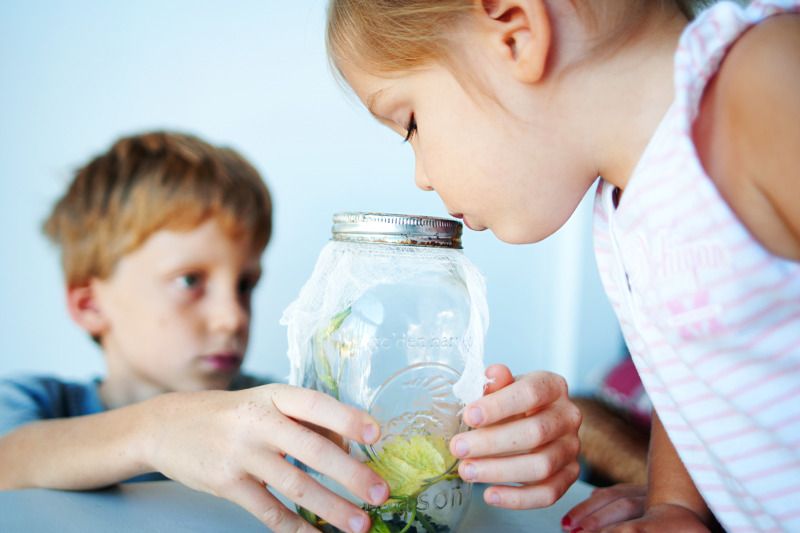 ...to a butterfly...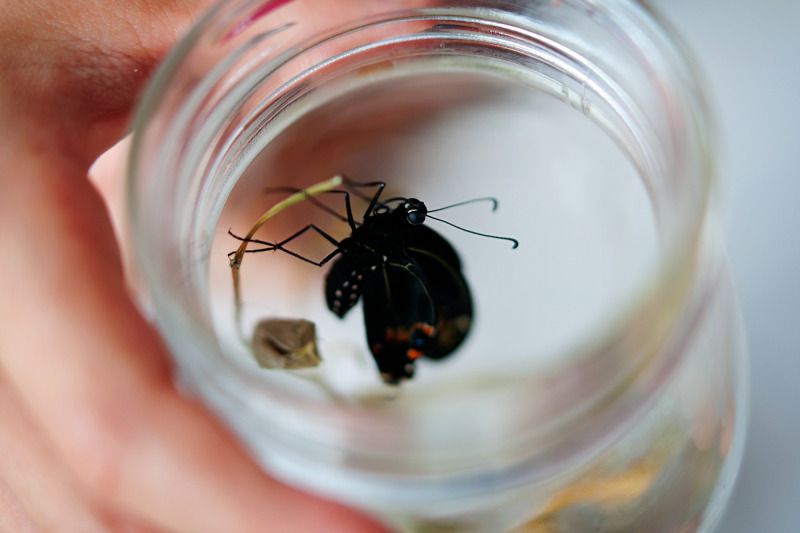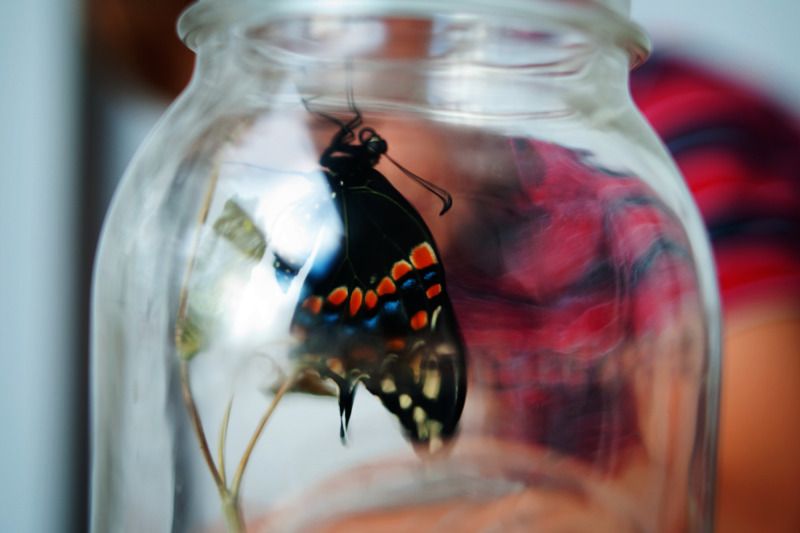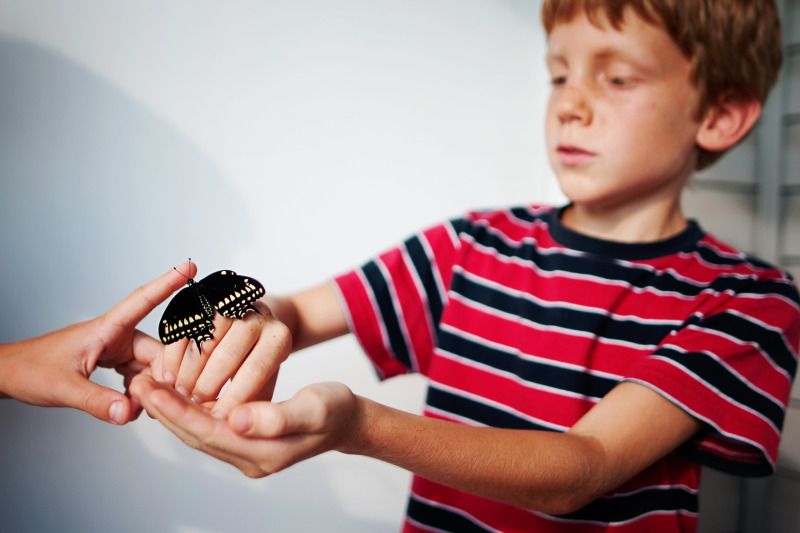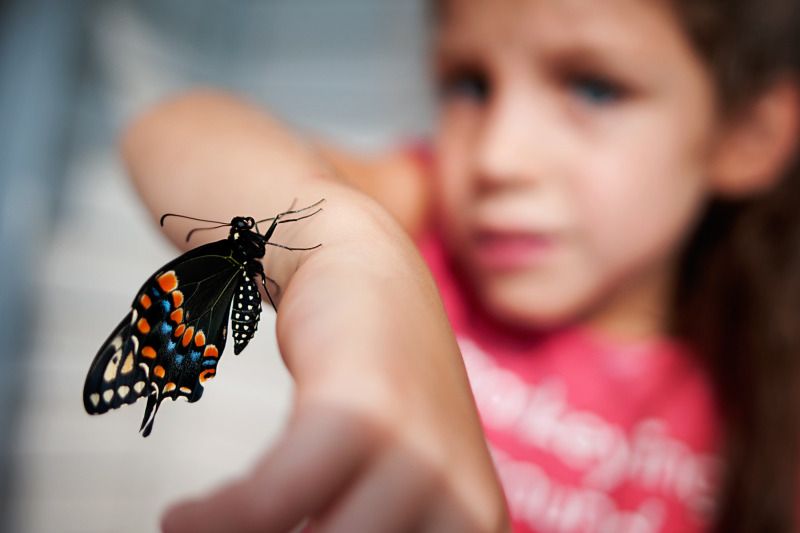 A whole new take on "butterfly kisses"...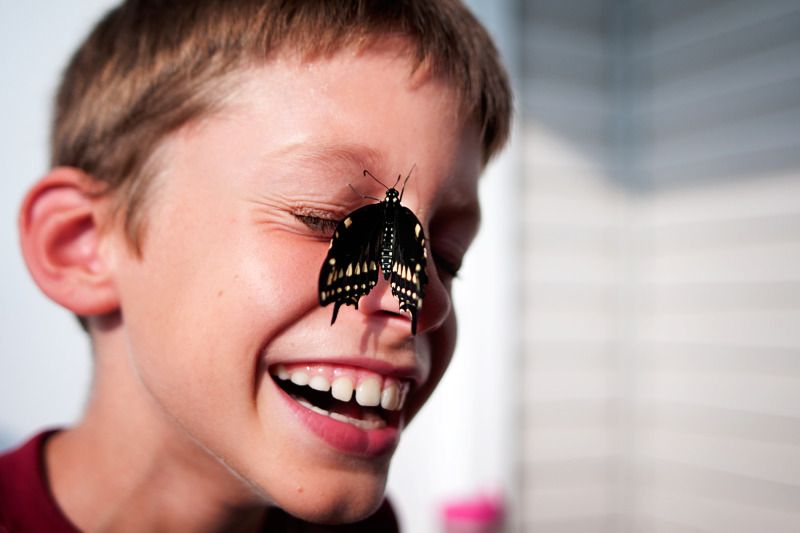 Now "Jones" has struck out on his own, but my kids have memories of their first little pet.
What about you? What pets did you have growing up?