...for a Sieb family November tradition.
We start with candy corn, homemade Rice Krispie Treats that have been made into a small ball shape, chocolate icing, and Oreos that have had the stuffing removed (yep, nothing remotely healthy here)...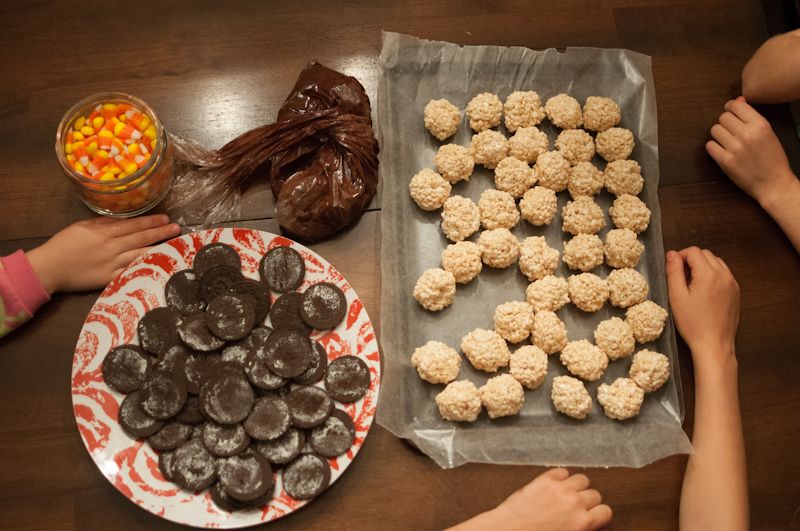 Add in some assembly fun...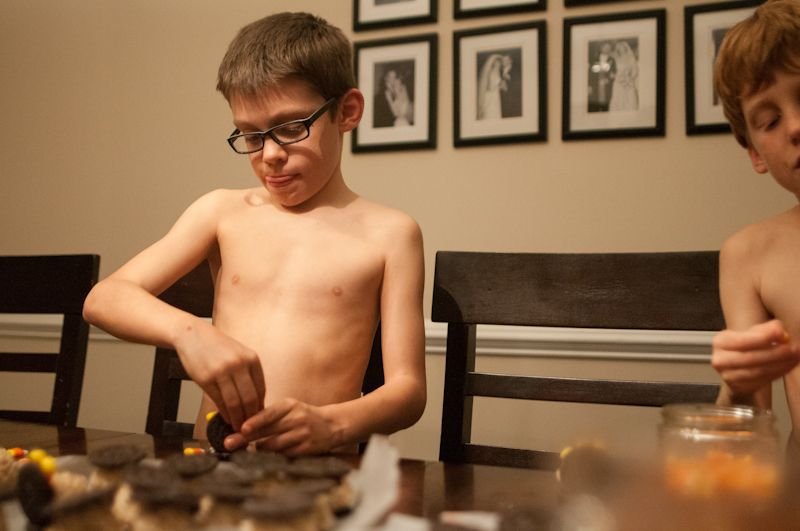 And end up with a cute little gobbler.
Or a whole flock of turkeys.