Noun
(

Internet slang

)

A low-quality, self portrait. Hardly to be organized as a portrait; usually taken with one's phone from whatever is considered by that person to be the most attractive angle. May include friends, landmarks, or simply the bathroom mirror. Most often taken by teenagers of the female gender.
Okay, I may have possibly embellished that definition a bit; but now you at least know what a "selfie" is.
The other day I wanted to wear an over-sized shirt; and after raiding my hubby's side of the closet, I found the perfect item. I texted my man about the shirt theft, and he wanted to see the outfit. So cringing, I took a selfie, bathroom mirror and all. I could almost feel the teenage hormones trying to reform in my body.
Pardon any hint of self-righteousness, but I usually refuse to take selfies. The world is a better place if you don't have to see my face pixelated and puckered.
My husband, bless his heart, could care less what any other human being thinks of him. This is a beautiful trait when it comes to fearing God and not man. This is also a dangerous quality when it comes to pleasing your man-fearing wife at a social gathering. The stories I could tell...but that's not the point of this post. The point is selfies. One of Steven's little known past times is taking mock selfies and texting them to me. And since he enjoys laughing at himself; the point is to make these photos as purposely unattractive as possible.
So, in typical Steven fashion, he's agreed to allow me to share some his selfies. We'll just call it his gift to you...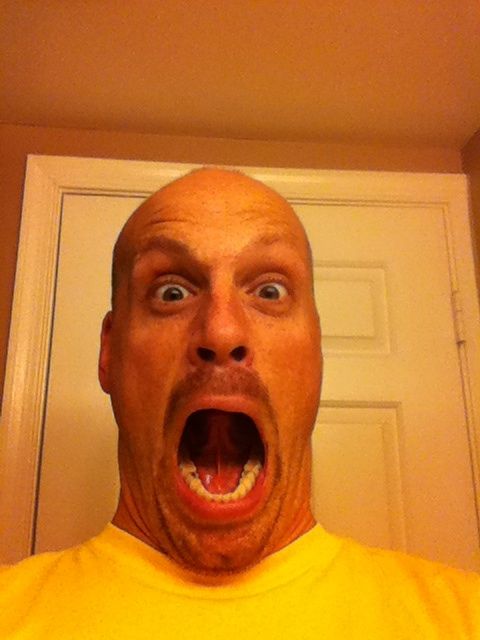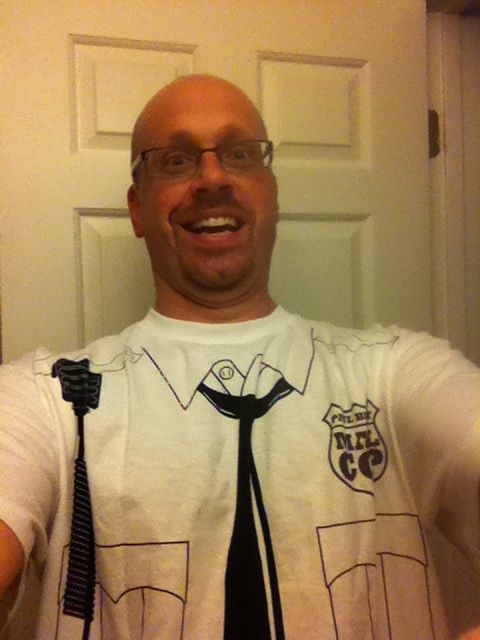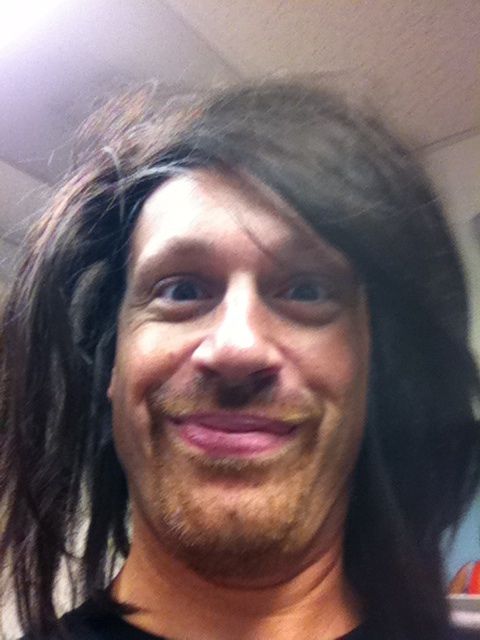 He even takes them with his "BFF"...
You can either be jealous or pity me; it's your choice.