I fell for coconut oil awhile ago, but now I use it in almost all of my cooking and baking. Coconut oil is a superfood that is supposed to do many wonderful things for your body including reducing your risk of heart disease and increasing your metabolism and energy. Plus it is full of lauric acid which is antibacterial, antiviral, antimicrobial, and antiparasitical. Those are the kind of anti's I want around! And unlike other oils, heating coconut oil does not destroy it in any way. Many people take it at meal times just for the health benefits, but I find it easier to make sure it gets into the foods we're already eating.
And when you're not putting inside your body, you can put it on the outside since it's also a fabulous moisturizer. I slathered it on Ava when her skin was dry this winter. It can also be used in place of chapstick and make-up remover. And for all my fellow laundresses, unlike other oils, coconut oil doesn't leave a stain on clothes and no pre-treating is required before washing. That alone make this laundry mountain climber mommy want to jump on board the coconut oil train!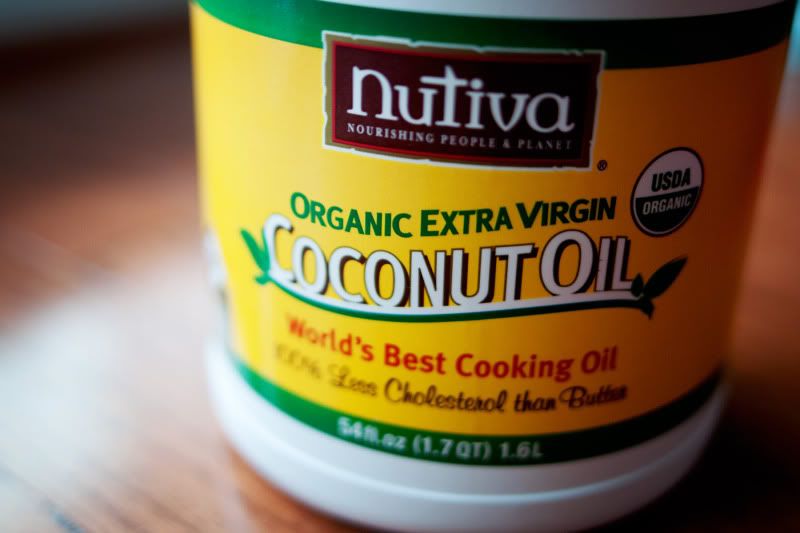 You've already seen it used in my
Cacao Truffles
and
Healthy Chocolate Pizza
. Here's another one of the many delicious ways we use it:
Crispy Chick Pea Snack
Two 15 oz. can of garbanzo beans (a.k.a. chick peas)
3 Tbsp. coconut oil
sea salt
dash of cumin and paprika (or any spice blend your brain is concocting)
Empty the cans of beans into a strainer, lightly rinse, and thoroughly drain. Spread on a clean towel. Then using a paper towel, roll the beans around. Not only will it help dry them, but some of the bean skins should begin to come off. Discard the skins.
Place the beans on a cookie sheet covered in parchment paper or silicone. Make sure your coconut oil is warm enough to be a liquid consistency and drizzle over the beans. Using your hands or a spatula, toss the beans until coated with the oil. Mix salt and spices and season to taste. Bake at 400 degrees for 40-50 minutes (stirring half way) or until the beans are crunchy with a deep golden brown. Be sure not to burn the beans. Cool and snack away!
Note: If you and your family don't scarf these down in one sitting, either store these in a paper bag or a plastic bag with a clean paper towel in it to wick up any remaining moisture. Do not store them until totally cooled.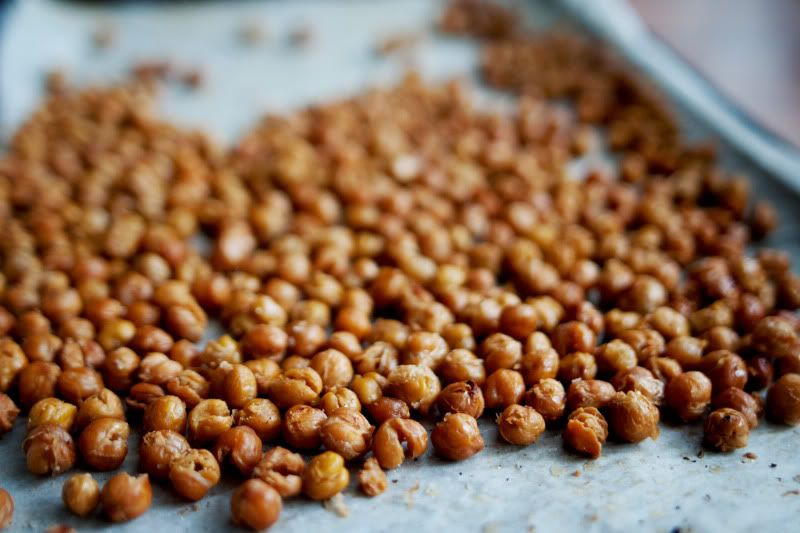 If you want to learn about 80 other ways that you can use my favorite oil, check out this
LIST
.