Crafty mommas make me sick.
There. I said it. You and your well thought-out crafts give me a headache and make me want to turn on a movie for my kids.
Okay, I'm joking.
Kind of.
Kid crafts and I just don't have a good history. It's like one of
Murphy's laws
. I'm more a crayons and coloring book kind of mother. But once in a blue moon we actually step outside the world of Crayola. Michaels was having an fabulous deal on t-shirts and I had a fabric stamp pad on hand. Throw in some Sharpies and an array of stamps, and we had a t-shirt making bonanza on our hands.
Ava is super proud of her creation, and the other kids think it's pretty great stuff, too.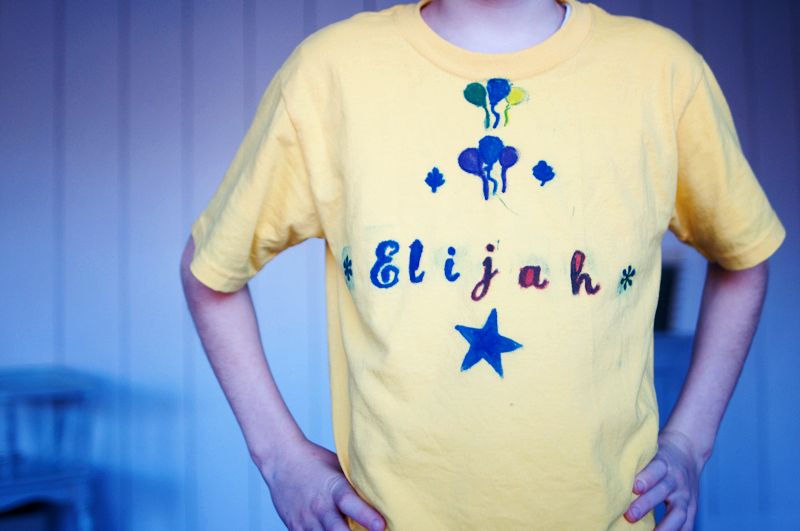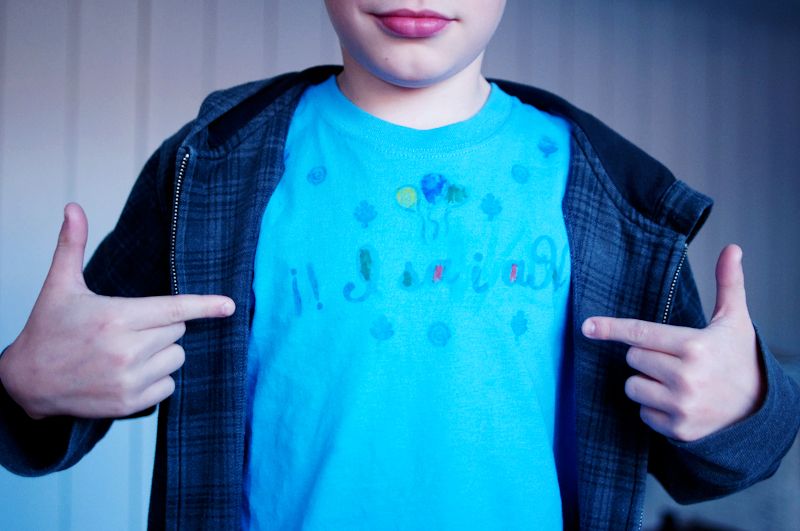 Easy, fun...yep that's my kind of kid craft. And for about 15 minutes I had visions of being a inducted into the Crafty Momma Club. But now as reality and a Sharpie mark on my dining room table set in, I think I'll be grateful for my kid's art teachers.