Travel with me to June of 2001. Steven and I were on our honeymoon in New York City. We stayed at a hotel in Times Square, saw four Broadway musicals, and had a blissful week. After our viewing of "Beauty and the Beast", we chatted about what a surprisingly fun play it was and talked about how wonderful it would be to one day take our daughter, should the Lord grant us one, to that specific show.
Almost exactly eleven years later, my girlie and I had wonderful night fulfilling that little dream.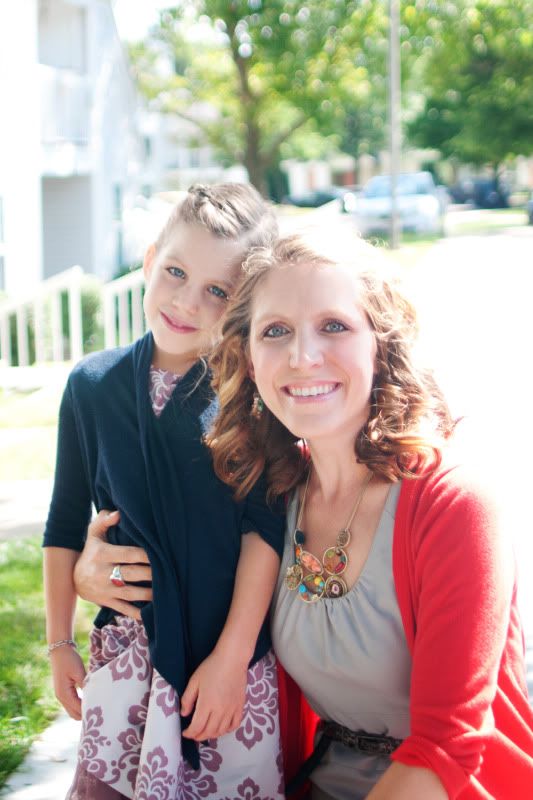 I finally used my iPhone for some photos...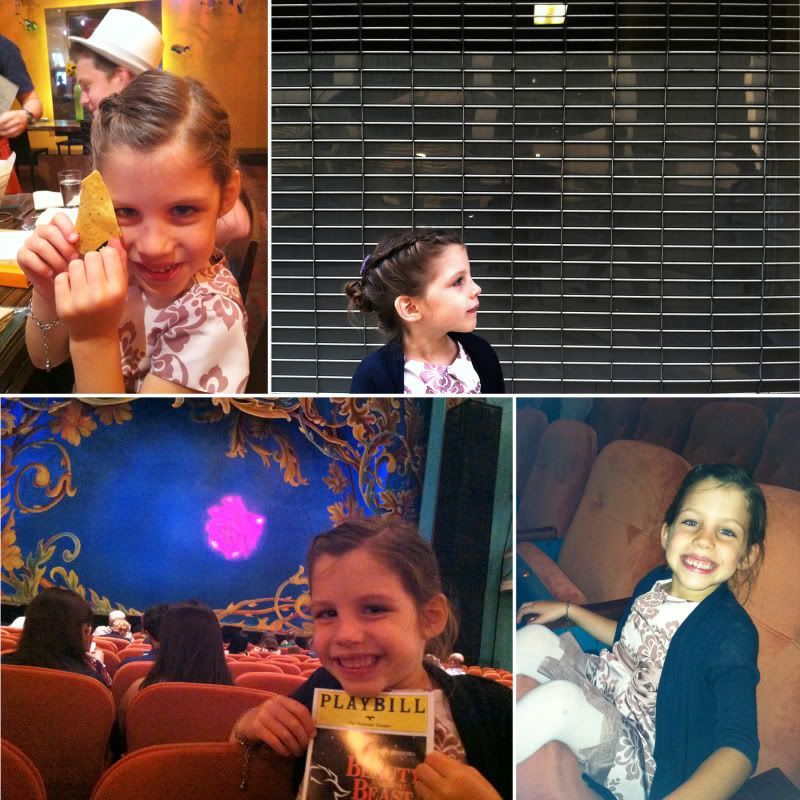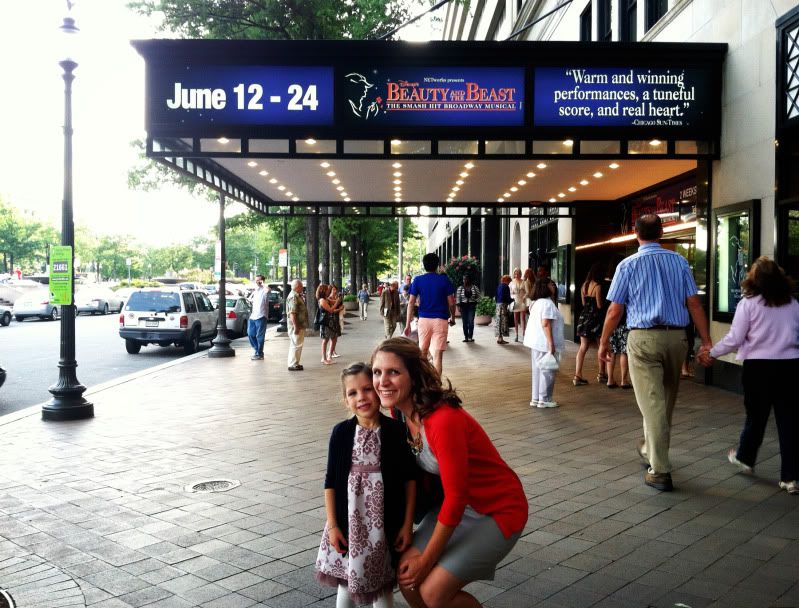 Even more fun than watching the play was watching Adriana experience her first Broadway play. Can you imagine? You're nearly six, and Belle is live on stage with a glorious voice and a decked-out gown!
She leaned over in the middle of the show and squeezed my arm, "Thank you, Mom. I love it so much."
I couldn't imagine a better thanks.